Case Study – Turbocharged eCommerce
Retailer finds reactive tech eCommerce platform makes a big difference
Learn how a large appliance retailer upgraded its eCommerce platform to innovate faster and drive more revenue online.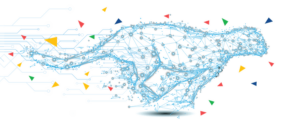 This appliances retailer, with five stores based in the Southeastern United State, needed to significantly enhance their customer's online shopping experience with an extremely fast, friendly, and AI-driven eCommerce web site. They also needed to accelerate the speed at which they could innovate for competitive advantage. In the end, they were able to accomplish these goals and more while reducing costs and the burden on its IT department.
Like many retailers and brands running Oracle Commerce, this eTailer was being hamstrung by the former ATG platform with its circa 2000 technology. The site required a large team of to maintain and operate and put a large financial burden on the business. Scaling the site for peak traffic times added even more cost, further eroding the bottom line.
This made it impossible to capitalize on the consumer shift to online shopping we are experiencing today.
With the innovative new technologies now available for retailers, it was time for the retailer to make a move. After performing its due diligence on the other enterprise-grade eCommerce platforms on the market, the retailer chose the RETISIO Commerce platform. Within five months, they completed a full re-platforming from Oracle ATG to RETISIO.
With RETISIO Commerce's composable, API-first architecture, the rollout over three phases was seamless.
There were several differentiators that the retailer's leadership felt that Retisio Commerce offered and ultimately led them to go with a modern, reactive e-commerce platform. Some of these differentiators include:
An Omni-Channel Commerce Storefront – It comes loaded with omnichannel commerce functionalities that can be easily customized to differentiate the customer experience.
Intelligent Search and Recommendations — provides the ability to enhance the customer experience even further with artificial Intelligence and machine learning. AI/ML that recognizes shopper intent and can anticipate based on browsing behavior optimizes search and personalized recommendations to substantially increase upsell and cross-sell, all in real-time. 
Real-time data analytics
Intelligent promotions
Increase in Conversion Rate
Increase in Average Order Value
The retailers re-platforming to RETISIO Commerce Cloud was a huge success. On the legacy Oracle ATG site, average response time was 8.16 seconds. On the new website, average response time was slashed to under two seconds. The bounce rate dropped by 50 percent and the conversion rate increased a whopping 2 percentage points. With enhanced recommendation capabilities, the average order value increased by 25 percent.
Since going live on the RETISIO Commerce Cloud platform, the retailer's website has faced two peak seasons. In both seasons, RETISIO performed flawlessly. The retailer was able to deliver an uninterrupted customer experience delivering year-over-year sales growth of 71 percent.
At the same time, the infrastructure cost was cut by 52 percent. Through increased AOV and conversion rate, reduced bounce rates, and reduced cost of ownership, the retailer enjoyed a ROI in 10 months.
Ready to unlock your eCommerce potential?
Explore RETISIO Commerce today!