The first wave of commerce was ruled by companies that offered a one-size-fits-all solution, with basic capabilities required to set up and run an e-commerce store. This worked well as the customers required a simple and standardized shopping experience.
Fast forward to the present and this has become obsolete. The consumer of today needs a more modern and engaging commerce experience. These old traditional platforms were not built to cater to so many new digital touchpoints.
The online business market is saturated, and with a rapid change in consumer expectations and behavior, most companies are shifting their tech stack from a traditional commerce platform to a more flexible and modern platform.
What is headless commerce?
Headless commerce is a modern architecture that helps eliminate a single point of failure (SPF) on your e-commerce platform. It helps separate the front end from the back end, thus providing enough flexibility to the business to help customize and personalize amazing customer experiences.
Being headless means not being tied up to a specific interface, which also helps a lot of developers and other stakeholders to create a solution without the hassle of creating an e-commerce platform.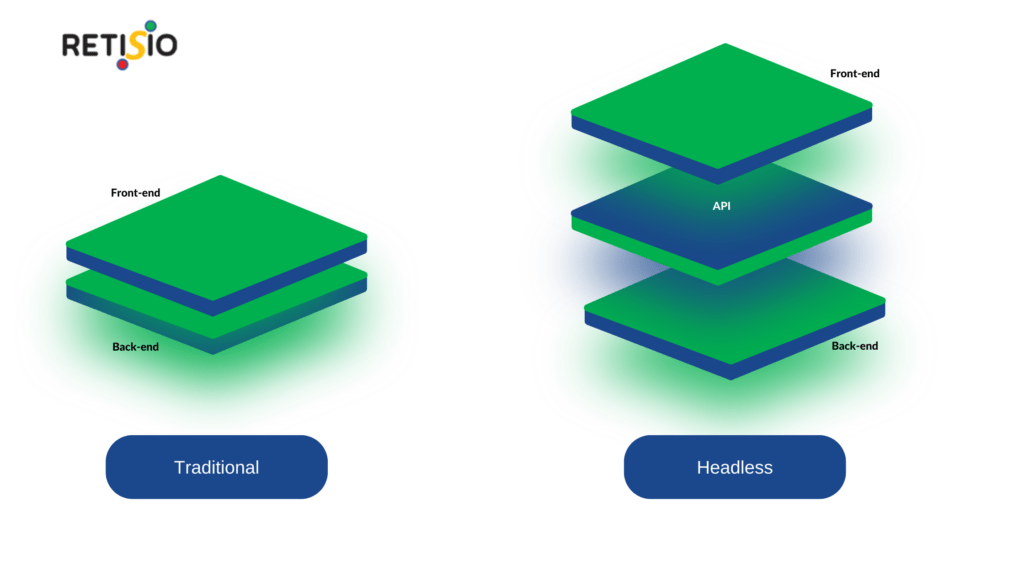 Why does your business need headless commerce?
When your business has a headless commerce platform, you will have no design constraints. All you need to do is to make an API call to deliver amazing consumer experiences. You can then take this further and create your own experience for users and admins. Headless thus provides endless customization options.
What are the benefits of headless commerce?
Lightning fast
Easy to customize or personalize
Developer can use any programming language or framework
Affordable
Easy integration with all tools
Easy to optimize
Existing user interfaces can be upgraded to provide transactional functionality
Improves website performance
What will be the business impact?
You can achieve accelerated growth, as API communication provides you with the flexibility of innovating faster and adapting to consumer behaviors
The ability to personalize helps improve customer retention numbers and drive customer acquisition
Customization helps with optimizing processes and improving operations
Headless helps achieve more at an affordable overall cost
Learn more about RETISIO Commerce, a headless e-commerce platform built for retailers and brands.