White Paper: Filling Gaps with a Reactive eCommerce Platform
Free Whitepaper - Intro to RETISIO
Filling Domain Gaps With a Reactive eCommerce Platform
Our mission at RETISIO is to challenge the status quo by building cost-effective, future-ready solutions for digital commerce. This white paper outlines why RETISIO was created and the gaps it fills in the enterprise eCommerce space.

The paper also covers why we architected our reactive, headless eCommerce platform the way we did. It also explores the tech we used to build a superior, cloud-based, consumable PaaS solution.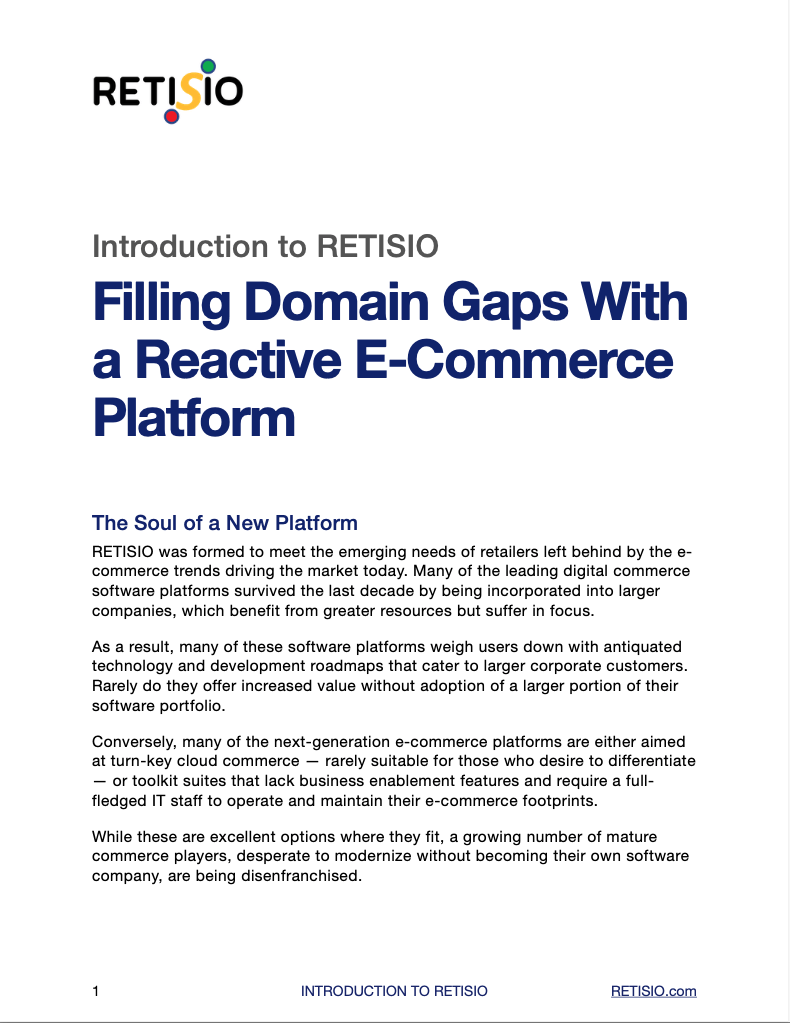 In this whitepaper, you'll learn:
Why the RETISIO Commerce was built.
The benefits of reactive microservices to online retailers and brands.
The tech we used to build a superior eCommerce platform.
Download the whitepaper now!